Robot that takes your wheelie bin to the kerb wins Prime Minister's Future Scientist prize
Tuesday, 30th June, 2020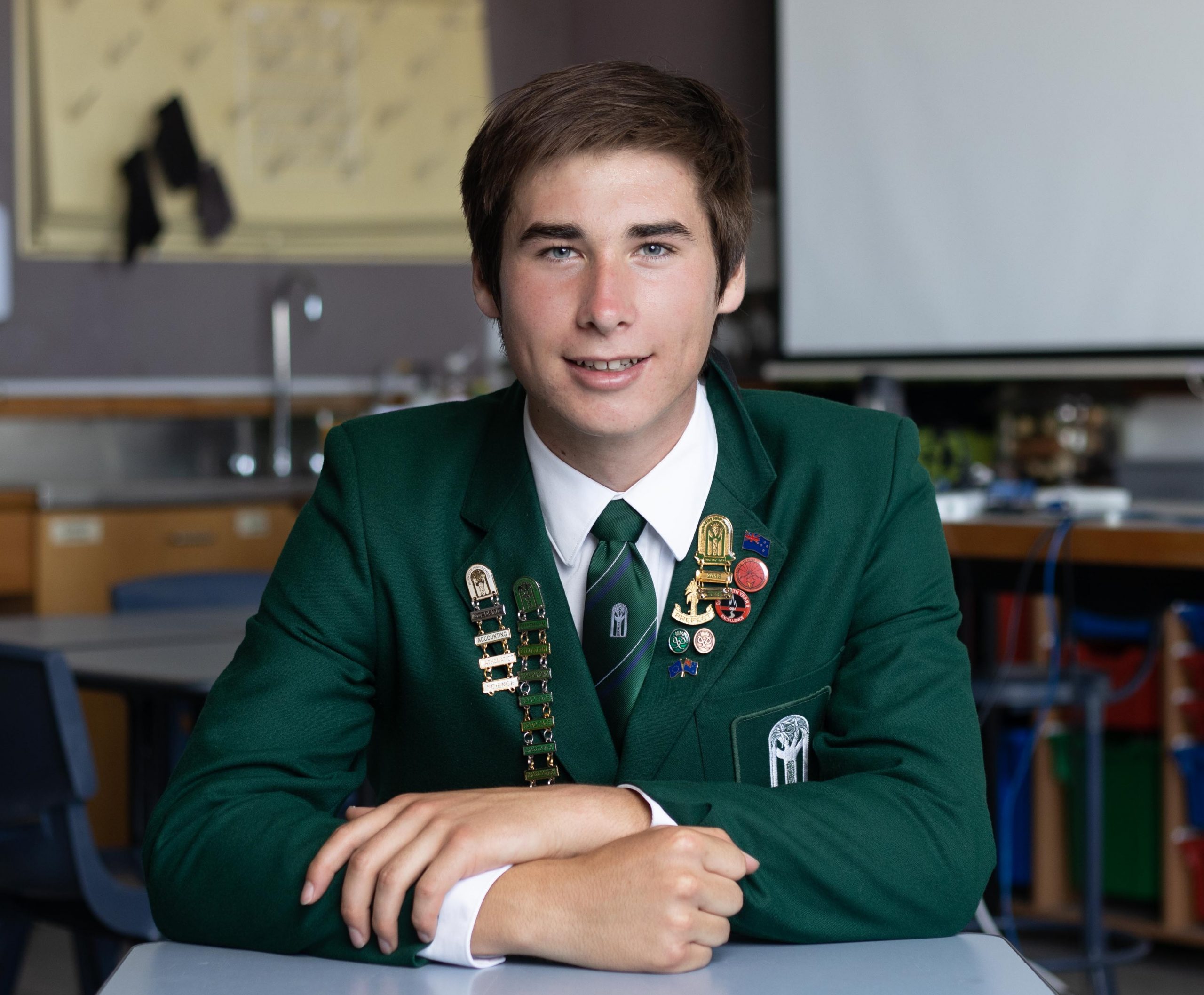 A robot that's designed to take wheelie bins to and from the kerb for the elderly and people with disabilities has won a 17-year-old Christchurch school student the $50,000 Prime Minister's Future Scientist Prize for 2019.
Thomas James, a Year 13 student at Burnside High School, designed "Wheelie Drive" after noticing that his elderly neighbour and grandparents struggled to use their wheelie bins.
"My elderly neighbour was told by doctors that she shouldn't be taking her bins out to the kerbside because it was too dangerous and she was likely to fall.
"My grandparents also have a really long driveway and they don't use their wheelie bin because of the inconvenience of taking it out."
A keen scientist, Thomas says he was looking for a project where he could help his community when the idea popped up.  "It was like, shoot, there's a need here and there's something I could do that could actually be really beneficial."
The result is a robot that raises the front of a wheelie bin off the ground, wheels it to the kerb for emptying, and later returns to bring the bin back to its storage spot.
The design and build has taken Thomas over two years and involved substantial physics, technology and design.  He's also consulted with potential users, Age Concern and waste collection company Waste Management, and admits to taking over a living room and the garage at his parents' house.
Thomas started the project by computer modelling prototype designs. With years of experience free-building Lego structures, building small scale Lego models to test the feasibility of the computer models was a natural next step.
Then Thomas built a full-size robot, working with detailed electronics and computer programming, some achievement when Thomas doesn't study technology at school.
Associate Professor at the Department of Mechanical Engineering at the University of Canterbury Don Clucas nominated Thomas for the award.  He said Thomas had come from knowing very little about developing an idea or about mechatronics to producing the autonomous and self-navigating Wheelie Drive.
"He has produced a system that many adult technologists would struggle to design and make.  This has required learning about micro-processors, programming, autonomous navigation, where to find components and how to make things that work on a limited budget."
Associate Professor Clucas says Thomas identified a need for a socially responsible system that will help the lives of many, and made a working prototype.  "Thomas is a very talented engineer. I have no doubt he will be a very successful engineer, innovator and entrepreneur.  New Zealand needs more like him."
Thomas says while he didn't study technology or design he knocked on the doors of many teachers and departments for help.  "The teachers will question your ideas and make you go back and think about things again.  That has been really good."
One of those teachers is Burnside High School Head of Technology John Creighton.  "I've seen Thomas grow over time with his ability to think through a problem.  A big part of the technology process is that design thinking, through iterations to an outcome, instead of taking a linear path."
"It's fantastic to see students break through a traditional limit and extend and go beyond. When a student does that it's encouraging for all staff and students."
The project wasn't straight forward, with Thomas' first full-size robots having failures that sent him back to the drawing board.  He had to bin the first design which connected the robot to the rear of the bin, and change the position to the front without altering the Waste Management bin.
A second challenge was achieving accurate navigation, as the robot made errors with distance and bearings, sometimes sending the wheelie bin into the garden or onto the road.  "There was definitely a time where I thought I am not going to be able to improve the navigation."
He says while the challenges were frustrating, they made the robot better.  "I was able to gauge how much I had got right and how much I needed to work on."
A breakthrough moment came as Thomas tried to work out how to get the robot to drive and turn the bin at the same time.  "I realised I don't have to have a singular pivot point around the trailer – the bin could turn in a ring around it."
Rather than being onerous, working across a number of technology and science disciplines helped him.  "When you get stuck in one area you just put it on hold and keep it in the back of your mind and work on something else.  You're always brainstorming and when a breakthrough happens it can be from an idea you had way earlier."
It was important to consult with stakeholders and users to understand their needs and how the robot could add value in a practical way.
Sadly, the first inspiration for the project, Thomas' neighbour, passed away in 2018.
The future for Wheelie Drive is to improve the robot's navigation reliability and "intelligence" so it can identify objects obstructing its path, before looking into mass production, he says.
In 2019 Thomas was selected for the Asia Science Camp as part of the Royal Society Te Apārangi's Talented School Students programme.  Burnside High's Head of Sport, a keen cyclist, tramper and caver, Thomas says he plans to study Mechanical Engineering or Mechatronics Engineering at the University of Canterbury and to invest the winnings in his future education.