2020 Te Puiaki Whakapā Pūtaiao Science Communication Prize
Professor Michael Baker MNZM, an epidemiologist with the University of Otago, has been selected as the 2020 winner of Te Puiaki Whakapā Pūtaiao the Prime Minister's Science Communication Prize.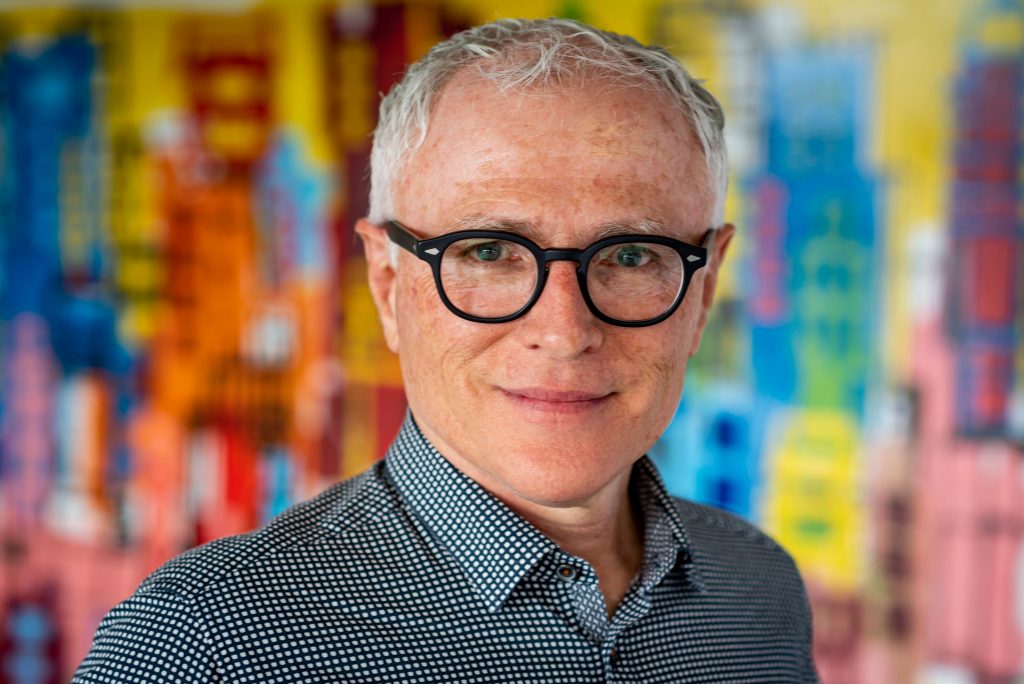 Michael is a Professor of Public Health, Co-Director of He Kainga Oranga / Housing and Health Research Programme and the Director of the Health Environment Infection Research Unit.
He has a wide range of public health research interests, with a particular focus on infectious diseases, environmental health, and housing, and has published widely on these topics. Michael has made a significant contribution to increasing widespread public awareness and understanding of a wide range of important public health issues for Aotearoa New Zealand, from healthy housing and inequities in hospitalisation rates to outbreaks of diseases including tuberculosis, swine flu, campylobacter, Zika, SARS and COVID-19.
Michael has emerged as one of the most active science commentators on new developments linked to COVID-19, responding to skyrocketing media demand. He provided expert commentary on the coronavirus and the developing pandemic from as early as January 2020, and has shared his expertise on the virus across many avenues including panel discussions, radio broadcasts, television interviews and published papers.
During the pandemic, Michael identified a series of communication objectives drawn from his review of the literature, ongoing research, and working with colleagues. The changes in policy and practice that he promoted were all adopted to varying degrees:
Encouraging a proactive approach to the emerging pandemic (Jan to March 2020)
Encouraging the adoption of an elimination strategy (March to April)
Encouraging mass mask use as a key control measure (April to Sept)
Encouraging a strategic response to the pandemic (Sept onwards)
Promoting public awareness and countering disinformation (Jan onwards)
In 2020 Michael received the Critic and Conscience of Society Award (from Universities New Zealand), and the Public Health Champion Award (Public Health Association) for his contributions to public health in New Zealand, notably his work on the COVID-19 response.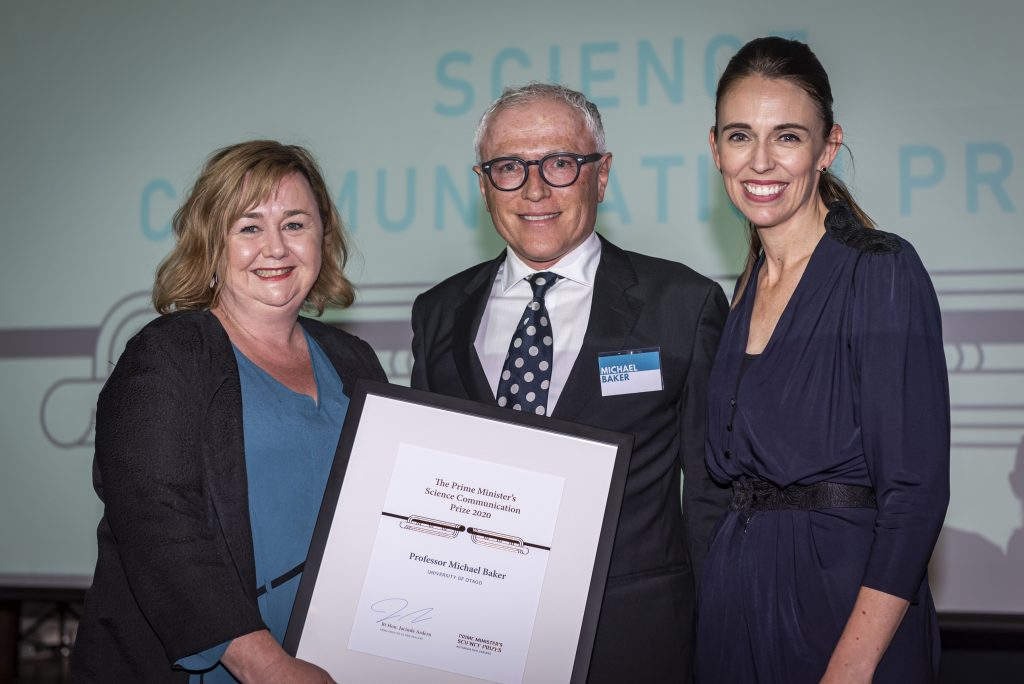 As part of Michael's dedication to supporting evidence-based journalism, he has also taken numerous opportunities to correct misinformation in the public domain by fact-checking erroneous messages circulating on social media in New Zealand and providing timely responses to content regulators for platforms such as Facebook and Instagram.
Michael has been a proactive and effective champion of science communication alongside his peers in New Zealand's scientific community, encouraging new voices to engage with the New Zealand media and contribute to public disclosure.
For more on Michael's mahi, please see the media release.
See the video of the Prime Minister's Science Prize Award Ceremony.