2021 TE PUIAKI KAIWHAKAAKO PŪTAIAO SCIENCE TEACHER PRIZE
Bianca Woyak, a teacher at Burnside Primary School, has been selected as the 2021 Te Puiaki Kaiwhakaako Pūtaiao Prime Minister's Science Teacher Prize winner.
Bianca specialises in science teaching across the whole school from Year 1 to Year 6 and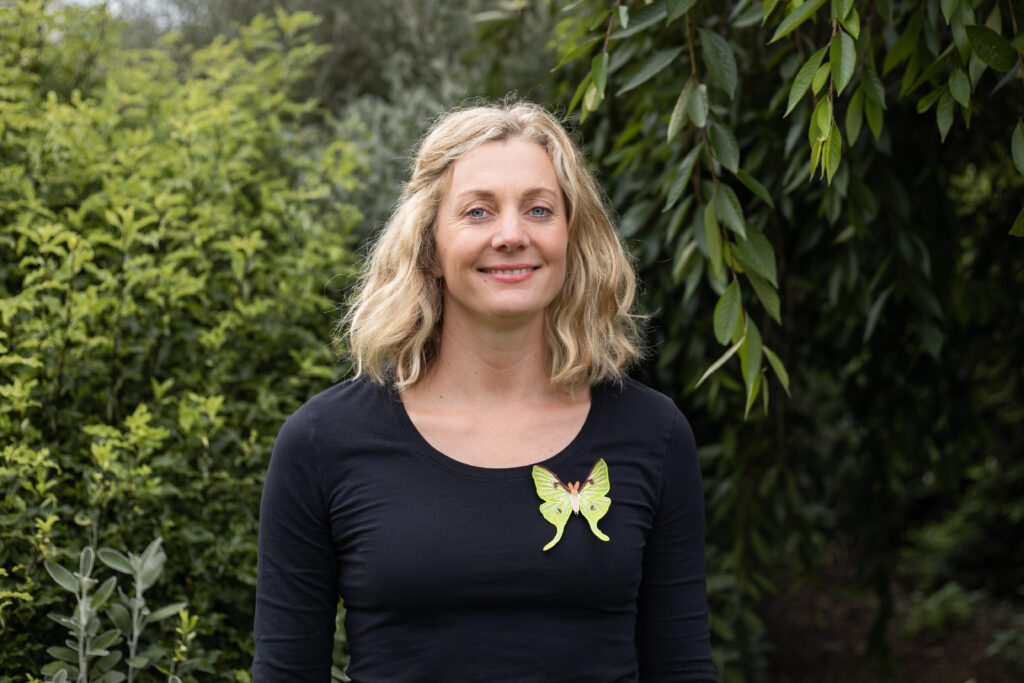 spends most of her time teaching outside the classroom.  Bianca has a passion for ecology and she shares this enthusiastically with students and other educators, encouraging them to be kaitiaki in their community.
Bianca's pedagogy celebrates a "hands on" approach, including real-world learning with a local curriculum focus. This provides all students with opportunities to shine and to develop a wide range of observational, analytical, and practical skills.  As a result, there has not only been a huge improvement in science learning outcomes, but also in other curriculum areas.
Bianca teaches students to grow and to value native plants which are used to reforest their school site. Bianca promotes student agency learning; composting, worm farms, recycling, waste reduction, creating a Predator Free programme where students trap pests and record catches, water testing, beekeeping and 'garden to table' where students grow vegetables and fruit and cook nutritious meals.
Bianca has led the B5 project, with students and staff creating a habitat, translocating and "bringing back" the Boulder Copper Butterfly to Christchurch, while supporting satellite initiatives at Orana Park Zoo and other schools.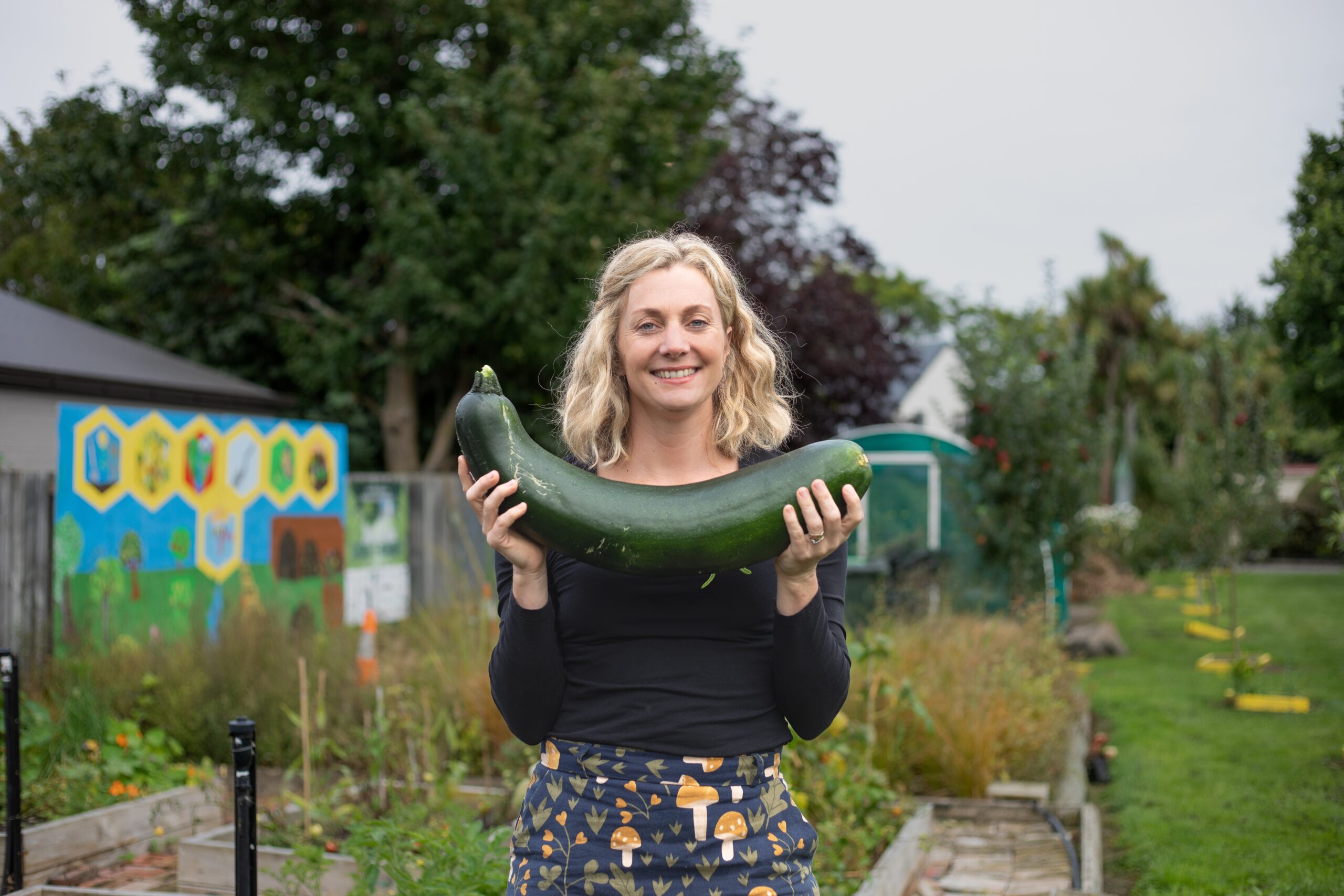 Bianca has used her role to engage in community-focused activities and with projects supporting  sustainability, building long-term genuine connections, rather than one-off experiences for students.  Within these experiences there is an ever-strengthening connection to mātauranga Māori, supported through ongoing connections with tangata whenua.
The selection panel were impressed with Bianca's passion and dedication as she strives to give students the skills they need to be able to actively lead change.
Read media release about Bianca's win.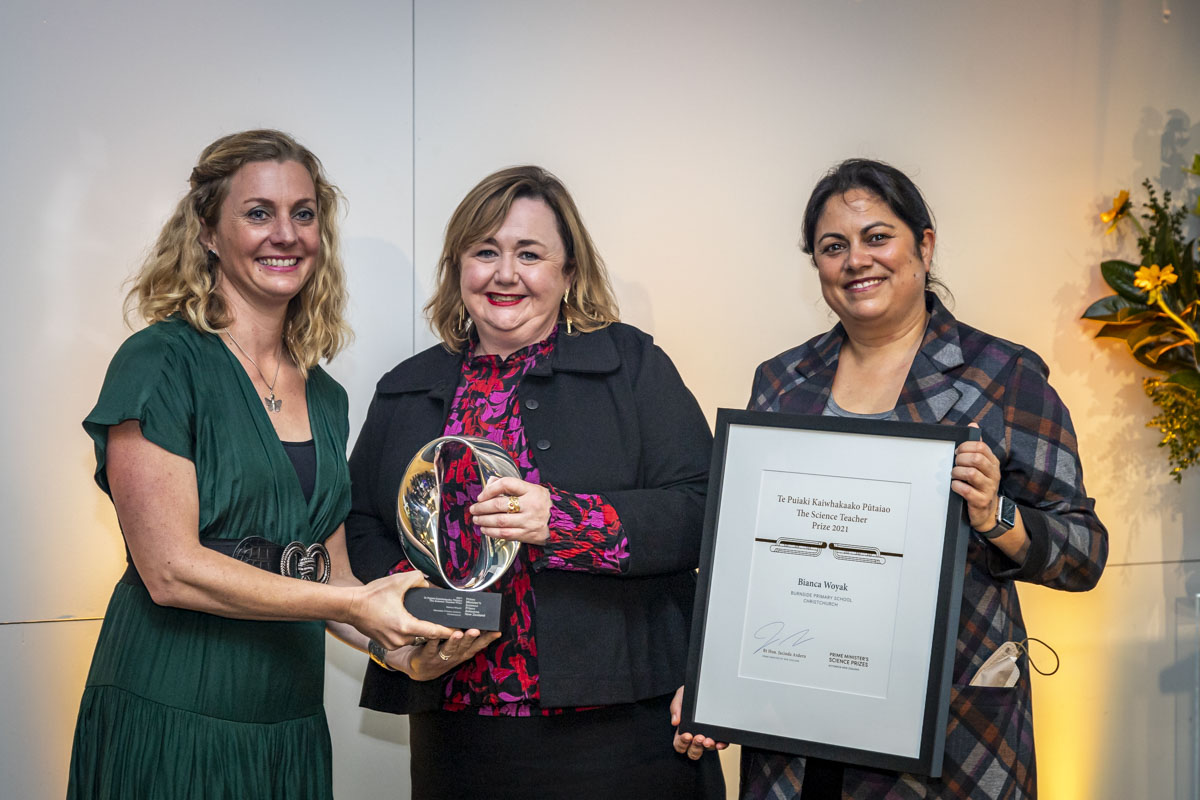 Bianca Woyak with Hon Dr Megan Woods and Hon Dr Ayesha Verrall