2022 WINNER OF TE PUIAKI KAIPŪTAIAO MAEA THE MACDIARMID EMERGING SCIENTIST PRIZE
Associate Professor Jonathan Tonkin, a leading fresh water ecologist from the Te Whare Wānanga o Waitaha University of Canterbury, has been announced as the winner of the 2022 Prime Minister's MacDiarmid Emerging Scientist Prize. He won this prize for his work developing new ways to forecast how biodiversity might respond to environmental threats, such as climate change, so that biodiversity can be protected. He seeks to turn ecological forecasting into a more predictive science.
Read media release about MacDiarmid Emerging Scientist winner Jonathan Tonkin
---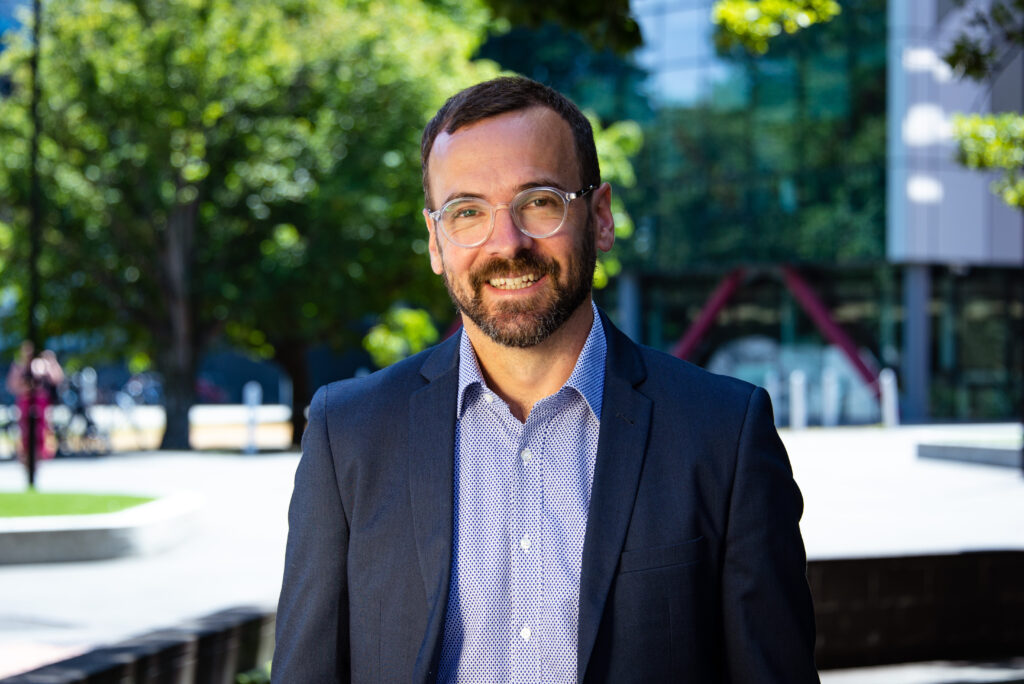 Associate Professor Tonkin  (Jonathan) is a quantitative community ecologist.  He received his PhD in ecology from Massey University in 2014.  Since completion of his PhD he conducted research as a Lecturer at the Xi'an Jiaotong-Liverpool University, Suzhou, China, as a postdoctoral fellow at the Senckenberg Research Institute and Natural History Museum, Gelnhausen, Germany, and at Oregon State University, Corvallis, USA.  During these appointments, he was able to gather the wide ranging expertise to establish his own laboratory back in New Zealand.  He has a strong empirical background in river ecosystems, but his research asks more general questions to understand ecological networks in dynamic environments. In 2018 he was awarded a Rutherford Discovery Fellowship.
Jonathan's research uses network theory to integrate hydrology and population dynamics and he is developing an entirely new set of tools for scientists and managers to use hydrology for the management of entire ecosystems.
Freshwater ecosystem management is at a crossroads. As freshwaters continue to deteriorate under pressures of increasing human demand and global change, sustaining them at a high level of function to deliver ecosystem goods and services is imperative. Contemporary ecosystem management, such as climate adaptation planning or setting restoration targets for degraded systems, is guided by the historical range of environmental variation. However, climate change is pushing water and climatic systems out of their historical domains. Jonathan's research addresses this major global challenge by developing solutions to prepare freshwater ecosystems (and increasingly others, including Antarctica) for a highly uncertain future, including developing quantitative forecasting methods that are robust to climate change, and identifying solutions for increasing ecosystem resilience.
Jonathan's research portfolio has gained global recognition. He contributes theoretical developments in ecology and applies them to issues with immediate conservation and policy benefits. Jonathan has been a leader in emphasising the role of dispersal processes and scale in freshwater management.  His research track record speaks for itself.  Associate Professor Tonkin has published nearly 80 peer-reviewed papers including lead-author papers in top journals such as Nature, Nature Ecology and Evolution, Frontiers in Ecology and the Environment and Ecology.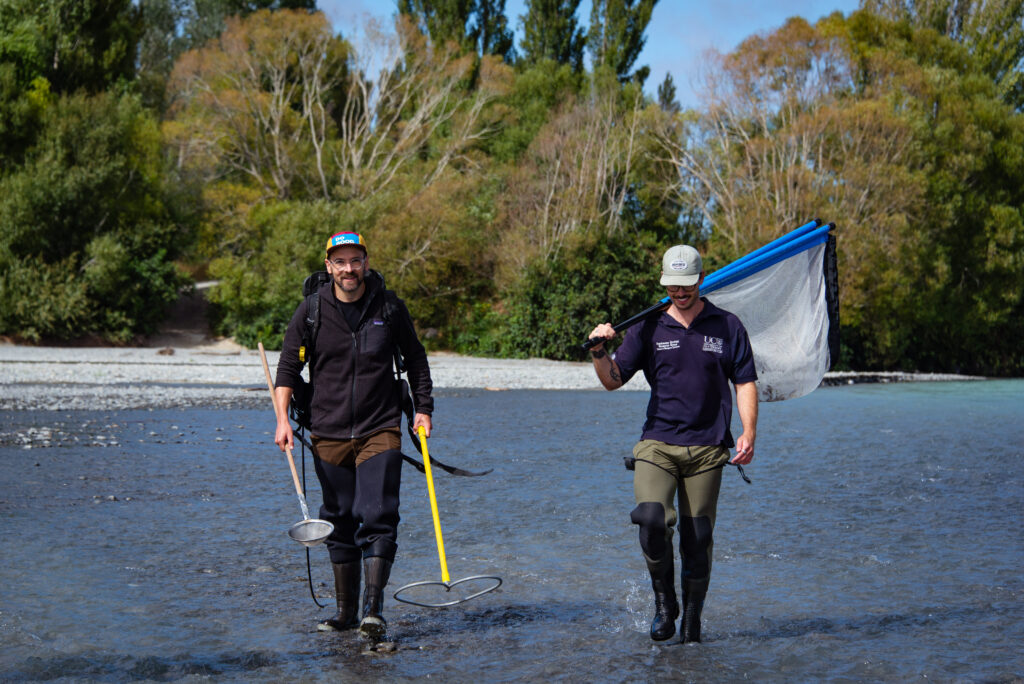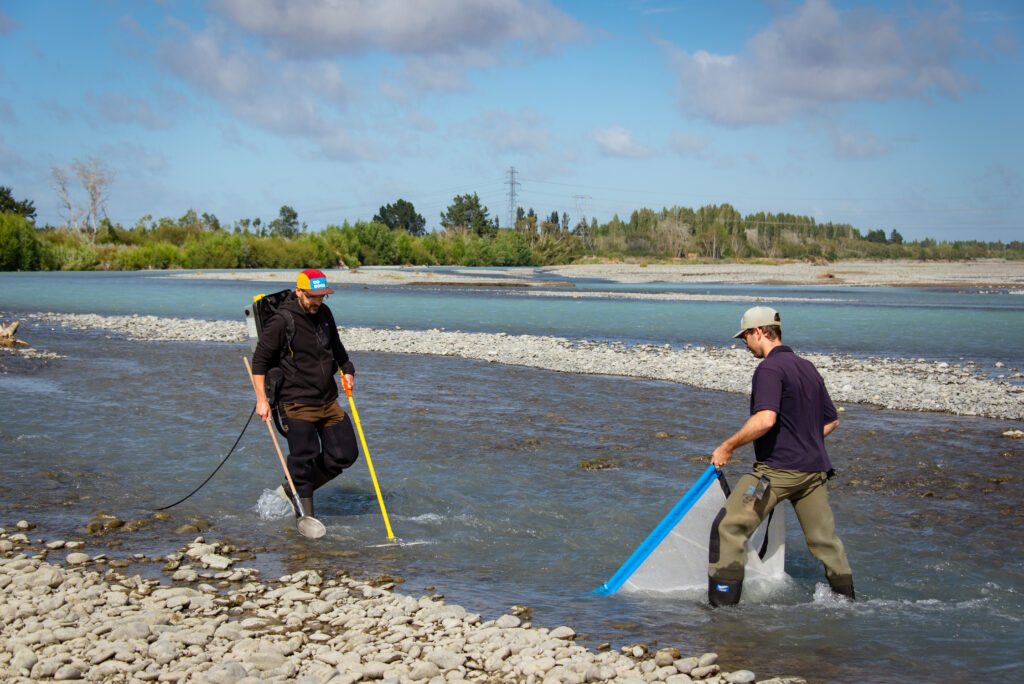 Jonathan's research has also greatly contributed to a generation of valuable new knowledge. His research can allow managers to predict outcomes and balance trade-offs associated with managing river flow regimes for competing biodiversity and human interests, such as hydroelectric generation and water supply. At a time when managing dwindling water resources is more imperative than ever, Jonathan's research has injected scientific rigour into management debates, such as demonstrating the hidden biodiversity costs of changing flow regimes. Previously, he led research that employed a novel combination of population modelling and network theory to explore the consequences of alternative flow regime futures on riparian plant communities. He found that even slight modifications to the historical flow regime had significant consequences for the condition of riparian plant communities in the future, threatening the many services they provide. These models have paved the way for a completely new way of understanding how species interact with each other and their environment under unknown future scenarios: a significant step towards more informed management.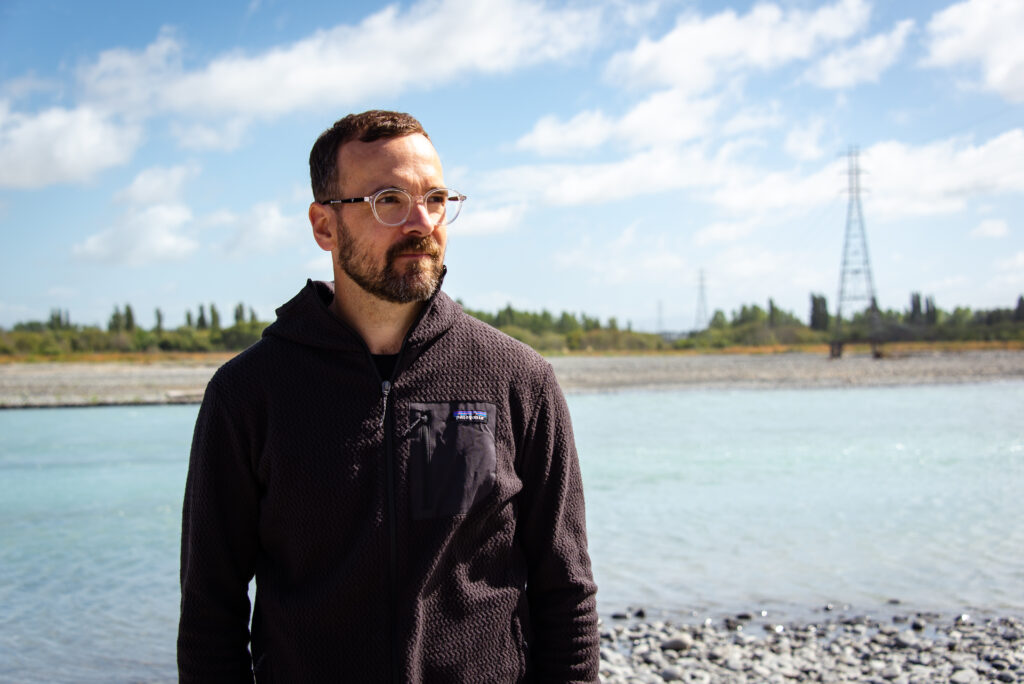 Translating his research findings into forms readily available to the public and stakeholders is a top priority for Jonathan including continuing strong collaborations with Regional Councils (e.g. Waimakariri District Council), DOC (e.g. regular advisor for Nga Awa Programme), and Iwi (e.g. Ngati Raukawa). Jonathan is also a Kahui wai member/advisor to the Te Runanga o Te Rarawa Te Mana o Te Wai project Me He Wai, which aims to support tangata whenua to build capacity and capability in freshwater management, and improve the health of freshwaters and create nature-based employment opportunities.
His role as a scientist is shifting towards that of a team leader, with a rapidly expanding Lab. Over the past year, Jonathan has built his group from two members to three Postdoctoral Fellows, five PhD Students and one Master's student, in addition to six  supervised students. Jonathan finds this aspect particularly rewarding, mentoring the next generation of Aotearoa's leading scientists and ecologists into those that effect meaningful change in a field with ever increasing societal relevance.
The Prime Ministers MacDiarmid Emerging Prize selection panel were incredibly impressed with Jonathan's application which scored highly across all three criteria of excellence, impact, and communication. The panel commented that Jonathan's research is both world leading and locally responsive. It not only generates critical new knowledge about the impacts of climate change on global freshwater ecosystems, but provides a much-needed evidence base for developing and implementing responses to protect freshwaters and biodiversity in Aotearoa and globally. Jonathan's collaborative and trans disciplinary approach to studying and managing freshwater ecosystems demonstrates a proven body of science excellence, impact for policy makers, and iwi/hapū engagement.