New Zealand's StretchSense joins global elite of wearable technology firms
Thursday, 26th March, 2015
Auckland, New Zealand, Jan 22, 2015 – An Auckland based firm, set up by a previous Prime Minister's Science Prize winner, has hit the jackpot with its selection by an international jury as one of the most innovative wearable technology companies in the world.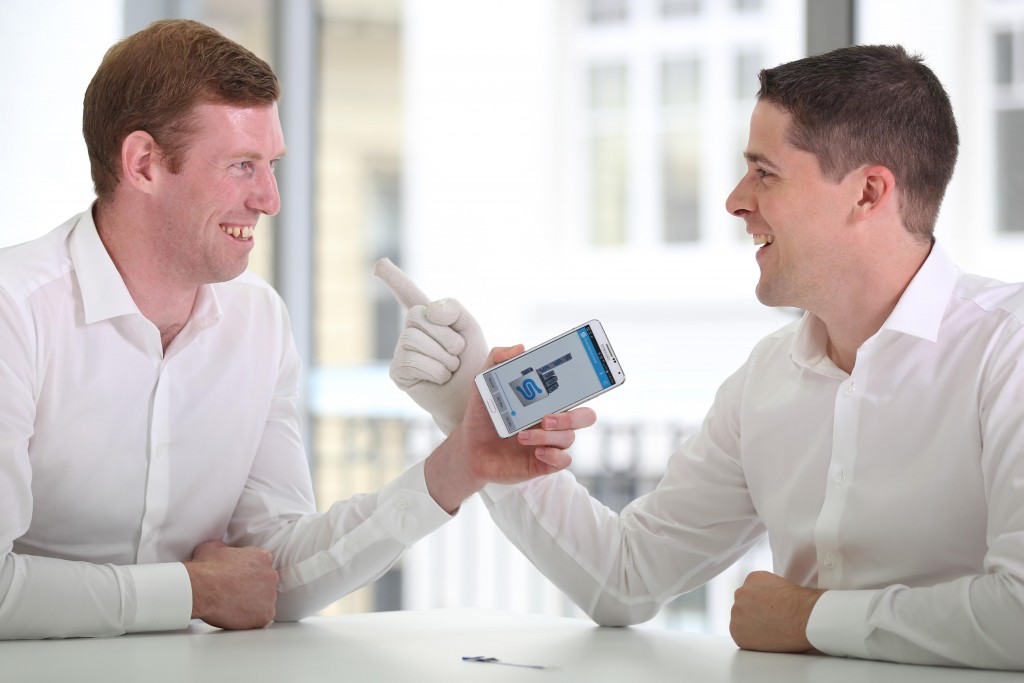 StretchSense, which is headed by Dr Ben O'Brien, winner of the 2013 Prime Minister's MacDiarmid Emerging Scientist Prize, is adding to a growing list of accolades by being named a finalist in the prestigious WT Innovation World Cup 14/15, the leading worldwide innovation competition in the fast growing wearable technologies industry.
The company, which develops and manufactures wearable sensors, was selected from over 500 global entries. Its technology receives a double accolade on the WT Innovation World Cup short list with one of its partners, Heddoko, which has incorporated StretchSense technology into its 3D sensing sports garment, also being named a finalist in the Sports & Fitness category.
Stretch sensor technology is the next breakthrough innovation in wearable technology. It is the first system that provides precision information in real-time for soft objects. Stretch sensors can easily be worn on the body or integrated into clothing. When a user moves, the sensor stretches, transmitting motion information to an App.
StretchSense's enabling technology is being used by over 80 customers in 15 countries who have incorporated its sensors in a wide range of applications in areas including healthcare, sports and motion capture.
Dr O'Brien, CEO of StretchSense, says the company is incredibly proud to be recognised for its transformational products.
"Our goal has always been to stay ahead of the curve in terms of innovation. Being named a finalist in these sought after awards confirms that we set the standard for making it beautifully easy to use high performance sensors without interfering with the natural motion of the body.
"The world is waking up to what stretch sensors have to offer—we saw the market gap some years ago and others are now also realising their potential."
The winner of the WT Innovation World Cup will be announced at one of the world's biggest wearable technology conferences of 2015—the WT Conference—to be held in Munich, Germany, in early February. StretchSense is competing to win both the Sports & Fitness category and the overall title of WT Innovator of the Year. Dr O'Brien will be presenting at the WT Innovation World Cup Award Ceremony in a talk titled Wearable Technology is Sensor Technology. The company will also have a booth at the event, in the 'enabling technology' area.
The conference attracts 80,000 visitors who get the opportunity to hear from market leaders in wearable technology, including Adidas, Intel, Flextronics and Chinese web services company Baidu.
Dr O'Brien says Germany is a particularly important market for StretchSense, given that country's powerhouse position in the exciting medical devices sector, an area which holds huge potential for using stretch sensors. Other sectors being targeted by the company include animation, augmented reality, sport and prosthetics.
The company is already involved in a partnership between bio-engineers from the University of Auckland and leading scientists at the Stuttgart-based Fraunhofer, one of the largest research organisations of its kind in the world. StretchSense technology will be a crucial component of the intelligent arm brace being created in the German-Kiwi collaboration.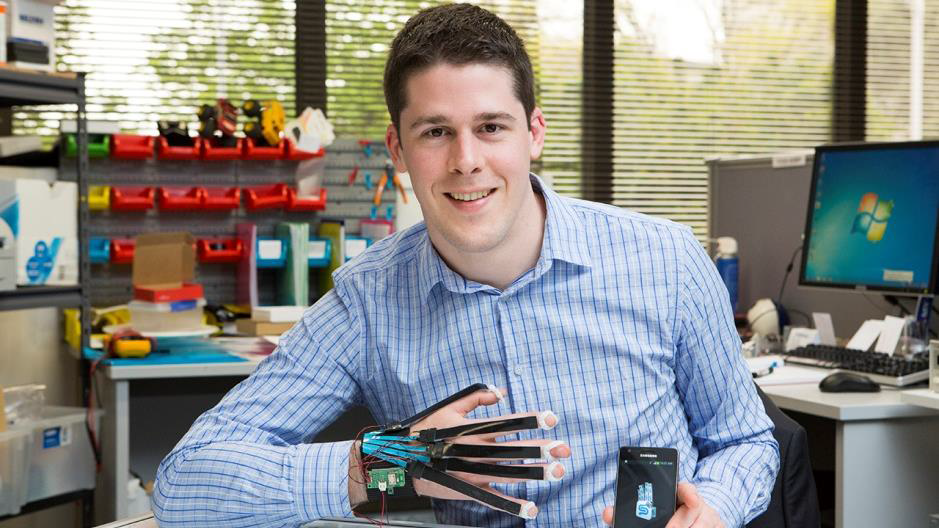 Selection as a finalist in the WT Innovation World Cup crowns a stellar trajectory for the company since its formation in 2012. It has been a winner and finalist in the New Zealand Innovators Awards for the past two years and, in 2014, a finalist in the Hi Tech Start Up Company of the Year, the Fronde Hi-Tech Young Achiever and the Kiwinet Research Commercialisation Awards.
Globally, wearable technologies is a rapidly emerging industry, with key analysts predicting 2015 to be the year when wearable devices gain traction among a broad consumer market. Research from Kantar Media shows that the health and fitness wearable tech market in Great Britain will rise to an estimated 13.1 million users this year while survey gurus YouGov say investment in wearable tech start ups is growing rapidly.
In addition to the company being showcased at the WT Innovation World Cup presentation in Munich, StretchSense will also be launching a new sensing product at the event.
"This is such an exciting achievement," says Dr O'Brien. "To be the only New Zealand company selected as a finalist and to have beaten stiff competition from around the world to get on the list, is a significant milestone."
StretchSense recently completed a capital raise, with investors including Flying Kiwi Angels and the New Zealand Venture Investment Fund. The funds will be used for business development, increasing production capacity and securing intellectual property.
To find out more about StretchSense, visit: www.stretchsense.com
To find out more about the WT Innovation World Cup, visit: www.wearable-technologies.com/innovation-worldcup
To find out more about the WT Conference, visit:  www.wearable-technologies.com/events/14th-wearable-technologies-conference-2015-i-europe
About StretchSense
StretchSense is commercialising technology originally developed at the Biomimetics Laboratory at the Auckland Bioengineering Institute. The team has years of experience working with stretch sensors and founded StretchSense in 2012, with the mission of making stretch sensing easy. In addition to CEO Ben O'Brien, the management line-up includes CTO Todd Gisby, CCO Iain Anderson, Chairman Ralf Muller, Angel Director John Newton and Angel Observer Heath Milligan.
For further information, please contact:
Shin Jeong Park, Sales and Marketing Manager, StretchSense Ltd: Tel +64 9 634 1927 or +64 21 083 75490. shin.park@stretchsense.com