The Prime Minister's MacDiarmid Emerging Scientist Prize 2011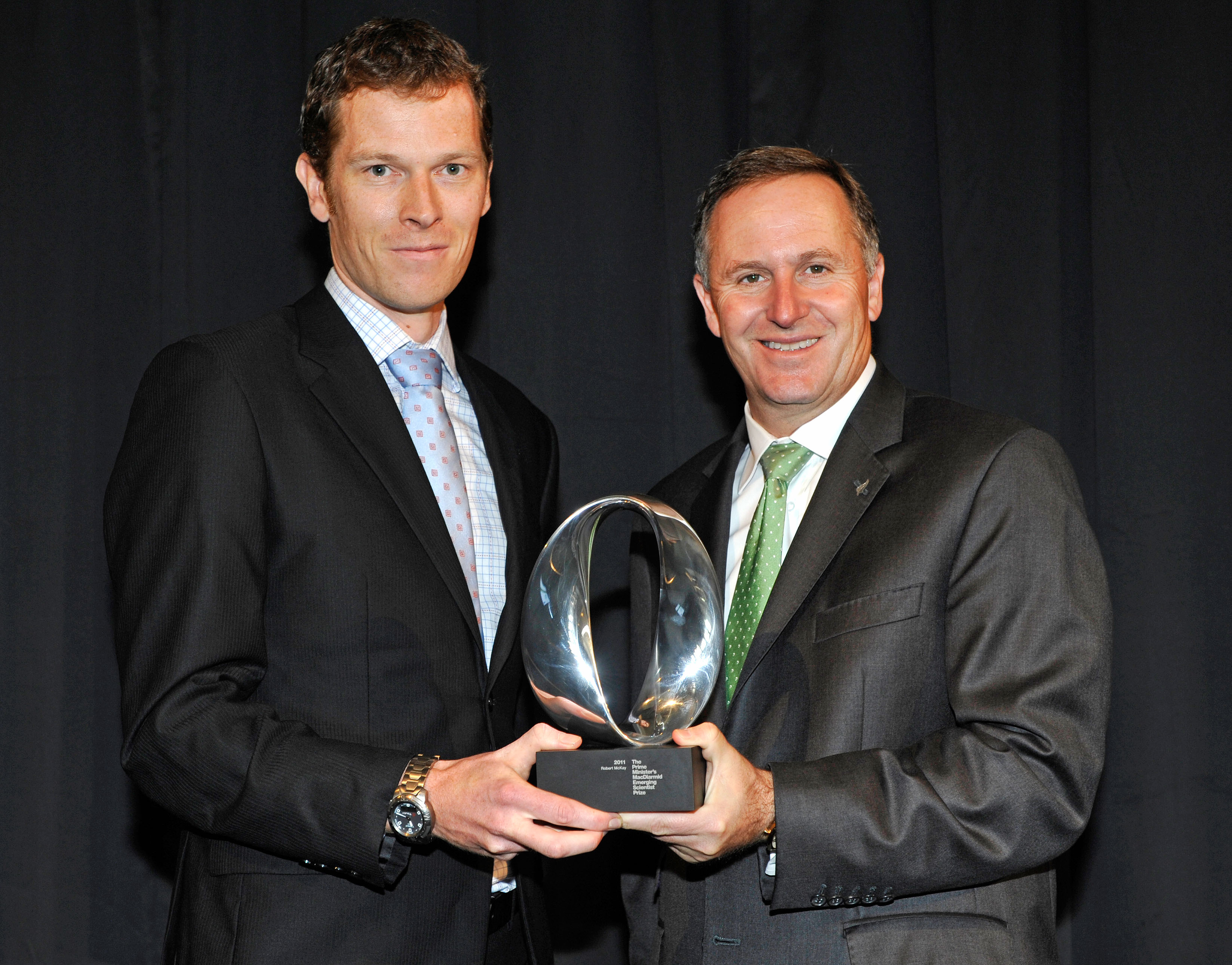 A last minute decision has paid off for a Wellington Antarctic scientist who is considered one of the world's top young researchers in his field.
Dr Rob McKay, a postdoctoral researcher at Victoria University's Antarctic Research Centre, has been awarded the 2011 Prime Minister's MacDiarmid Emerging Scientist prize, worth $200,000, for his research into past environmental change in Antarctica and its implications for the current phase of global warming.
The 34-year-old glacial sedimentologist almost didn't put his name forward for the 2011 prizes.
"I'd just got back from an overseas science workshop, noticed the impending deadline, and thought I had run out of time to ask people to write references for me. Getting the application in turned out to be one of the best decisions I've made."
Rob's winning science uses marine sedimentary records and glacial deposits to reconstruct episodes of melting and cooling in Antarctica over the past 13 million years and show how they influenced global sea levels and climate. "Uncertainty about how Antarctic ice sheets will respond to global warming remains one of the most important issues facing climate change scientists," he says. "Better knowledge in this area has particular relevance for New Zealand because we sit at a major gateway where water from Antarctica enters the world's oceans." To study this Antarctic link to New Zealand, he is also developing a five million year ocean-climate history from records collected from offshore eastern New Zealand.
Professor Tim Naish, Director of Victoria's Antarctic Research Centre, says the strong network of international collaborators Rob has developed is bringing exciting new opportunities to the Centre. "He is an articulate communicator and a talented emerging scientist that New Zealand needs to maintain its world class Antarctic and climate research capability."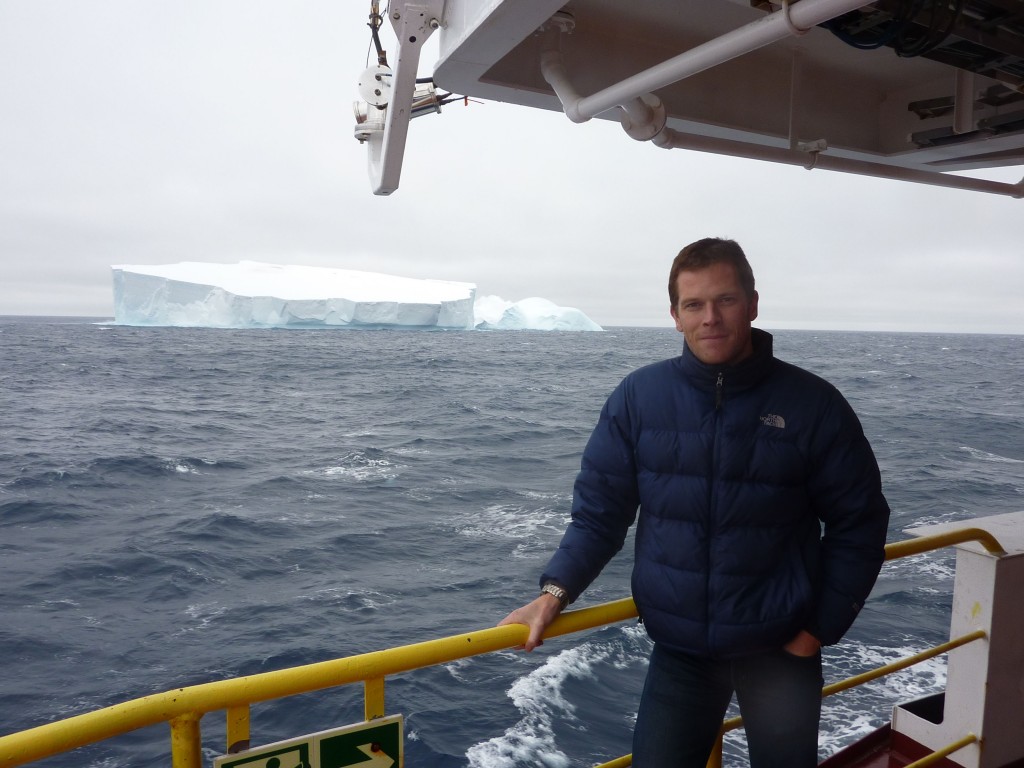 Rob's association with Antarctica began late one night in 1998 after he was involved in a scientific project to study ancient glacial deposits in the mountains north-west of Nelson.
"Peter Barrett (one of New Zealand's foremost Antarctic scientists and the first director of the Antarctic Research Centre) knocked on my door and asked me to join an expedition to study glacial sediments in the Transantarctic Mountains." It was Rob's first trip overseas. The seven weeks he spent camping in Antarctica triggered a fascination with the area and he has returned on two further scientific missions.
The first of those resulted from another approach by Peter Barrett who lured Rob back to New Zealand from his OE, and a year spent working for an investment bank in London, to join the ANDRILL McMurdo Ice Shelf Project in 2005. Rob made a key contribution to ANDRILL, a NZ$15 million international geological drilling collaboration to find out more about past climate change. He was the sole New Zealander on his other nine-week trip to the ice as part of the Integrated Ocean Drilling Programme Expedition, the world's premier geomarine research programme.
Dr Robert Dunbar, Professor of Earth Science at Stanford University in the United States says Rob has a "flawless pedigree" in the field of glacial sedimentology. "Rob's work in analysing what happened the last time Earth experienced atmospheric CO2 levels comparable to what we expect in the next 20 years is leading edge, invaluable research as we struggle to understand our future in the face of a rapidly changing climate."
Rob attended Hutt Valley High School and completed his tertiary study at Victoria University. He originally intended to study architecture but got hooked on the geology course taken during the preliminary year.
Rob receives $50,000 of the prize money and is able to use the remaining $150,000 to support his on-going research.