The Prime Minister's Science Prize 2013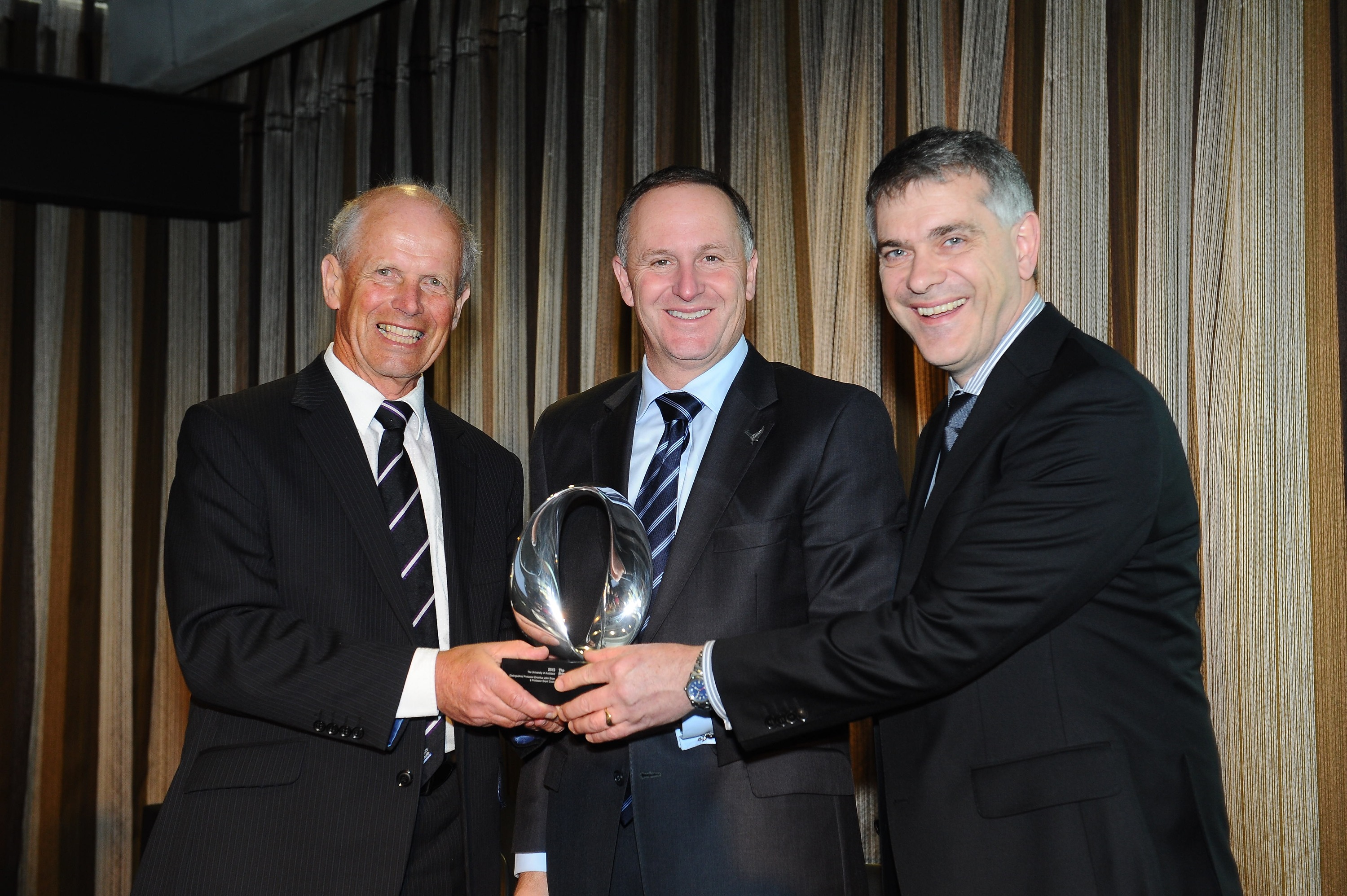 Innovative wireless power technology wins top New Zealand science prize
Two University of Auckland professors, who were continually told that their idea for transferring electricity without cables was both impossible and crazy, have won the 2013 Prime Minister's Science Prize.
Professors John Boys and Grant Covic have pioneered wireless or inductive power transfer technology and coined IPT terminology globally. Their technology is used throughout the world, from factories that depend on automated systems or clean-room environments, to charging electric vehicles (EV).
For years, Covic and Boys, who today accepted the $500,000 prize, left meetings with potential funders empty handed. That changed in 1990, when Japanese company Daifuku, took a chance on the two engineers, investing significantly in their research, which is licensed through the university's commercial arm, Auckland UniServices Ltd. For Daifuku, they created the world's first fully controllable IPT system combining high efficiency and high power. On the back of the technology, Daifuku has become one of the world's largest automated, clean room manufacturers and is a preferred supplier to electronic manufacturers such as Intel and Samsung.
At least 70 percent of the world's LCD screens and other electronic equipment requiring computer chips are manufactured on systems using the prize-winning technology. Vehicle brands such as Mercedes-Benz, BMW and Audi, also rely on it. Theme park rides and roadway lighting in traffic tunnels throughout the world, including Wellington's Terrace tunnel, are also powered and controlled by the Boys and Covic innovation.
In the late 1990s, the team's focus turned to inductive power and charging systems for electric vehicles, automatic guided vehicles and robotics. In May 2010, a company, HaloIPT, was spun out to develop the technology further for electric vehicles and, in late 2011, it was sold to Qualcomm, a United States Fortune 500 company. The resulting return to Auckland Uniservices is more than 50 times the original pre-seed investment and it is believed to be the most successful deal for any New Zealand university or crown research institute start-up company.
"Part of our success is working with very good companies and partnering with them long term, for at least a decade, sometimes 20 years," says Covic.
"If you don't get that one on one trust in a relationship, it won't work," says Boys. "Everything became feasible because of the great relationship we had with Daifuku."
"You need to work with companies that have the funding to enable you to keep advancing new ideas to try to take it to the next phase. After UniServcies signed with Daifuku to develop a prototype, they were selling systems inside of 12 months – that's staggeringly fast uptake of new technology," says Boys.
In the past four years alone, their work has attracted more than $20 million in research funding. Income is also flowing from license fees, which are set to increase rapidly from 2015 as new inventions are commercialised.
The next frontier for the engineers is developing in-road wireless charging, eliminating the need for plug-in battery chargers and enabling cars to recharge as they travel along highways. They aim to lower the cost and battery weight, increase the power and make cars more efficient while using green energy, such as solar or wind. "We've been told the idea of inductive power systems in roads is too way out to have any real chance of success," says Boys. Both, however, believe that within five years the technology will be able to recharge electric vehicles from in-road systems over short stretches of selected highway and buses will be able to recharge as they drive over extended bus stops or lanes.
The team has garnered success by exploring the 'what ifs' rather than being driven by the 'here and now' but capturing the 'here and now' funding to explore what's needed in five years. "We spend part of our time listening to the commercial world and solving their needs for today, but the most significant technology shifts happen because they allow us to do blue sky research, providing what they need before they recognise they even need it," says Covic.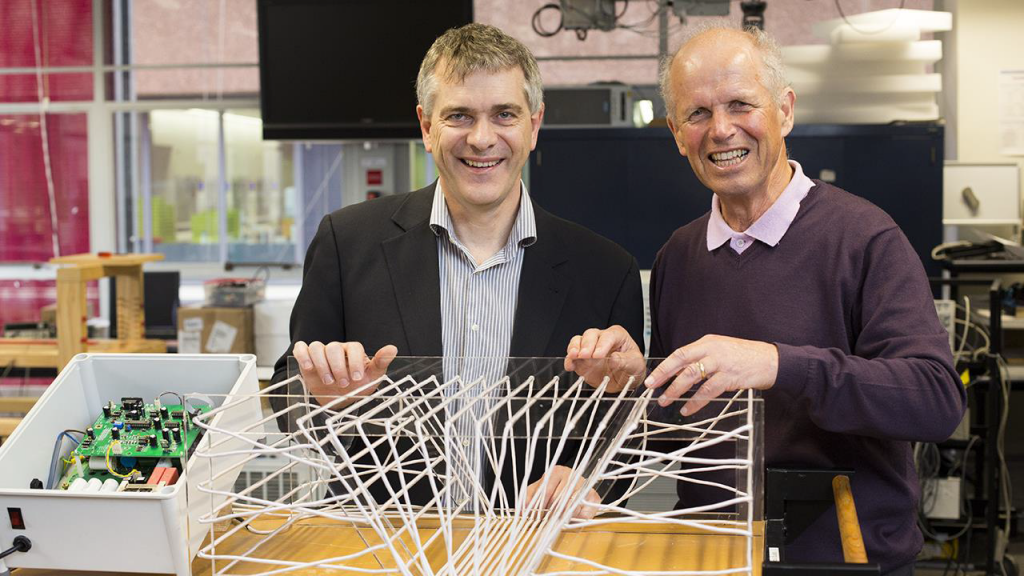 A big motivator for the team is creating new industry for New Zealand and diversifying the country's reliance on traditional agricultural production. "EV development provides a fantastic opportunity for New Zealand companies to design new systems and equipment for these vehicles. It is already providing jobs for bright students. We are doing something that is globally important."
The prize money will enable blue sky research alongside partners so New Zealand remains at the cutting edge of IPT.
"It's a journey of discovery – one stone might have a fairy princess under it and the rest might have frogs but you don't know until you've turned them all over so you need to look in every possible direction," says Boys.