Prime Minister's MacDiarmid Emerging Scientist Prize Winner 2017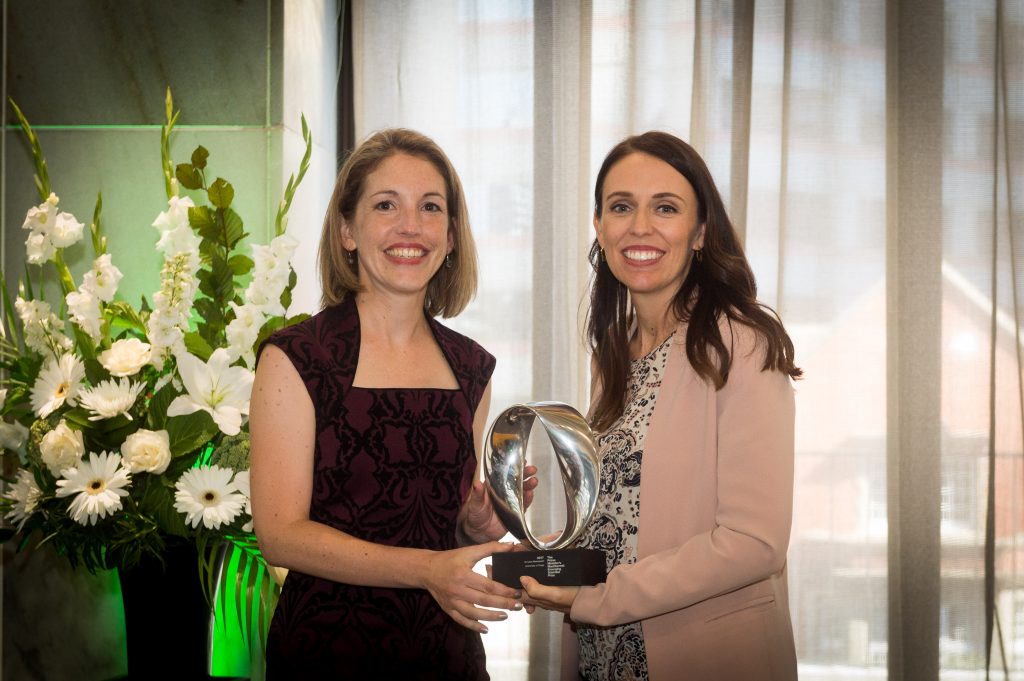 A University of Otago scientist who is at the forefront of developing applications from tiny science to power a new technology sector has won the 2017 Prime Minister's MacDiarmid Emerging Scientist Prize. American-born Dr Carla Meledandri, who credits some of her success to the collaborative environment that flourishes in New Zealand's science sector, is exploring ways to solve problems using ultra-small materials that look, act and react differently when they are reduced to the nano-scale.
Early applications of her award-winning science include silver nanoparticles to treat and prevent dental disease and finding ways to store and use clean energy technologies that have the potential to replace fossil fuels.
Carla, who lectures at the University of Otago and leads a busy chemistry lab there, was presented with her $200,000 prize by the Prime Minister at an event held at Parliament in Wellington on 13 February.
Silver nanoparticles developed in Carla's Dunedin lab are being incorporated into a range of breakthrough products designed to fight tooth decay and infection, through a start-up company, Silventum Limited, that she has co-founded, and a technology licensing deal with a multinational dental company.
"In all cases with dental decay, the source of the problems is bacteria," she says. "Our technology treats the bacterial source of the disease, without staining teeth. It's particularly exciting because of the growing problems with resistance to antibiotics, which are the usual treatment for bacterial infections. Our nanoparticles have a completely different mechanism that doesn't allow them to become resistant."
She says tooth decay is one of the most prevalent chronic diseases in the world and the products being created through her science offer a new solution. In addition, they have the potential to make dental care more affordable, through the availability of reliable treatments that don't require repeated trips to the dentist.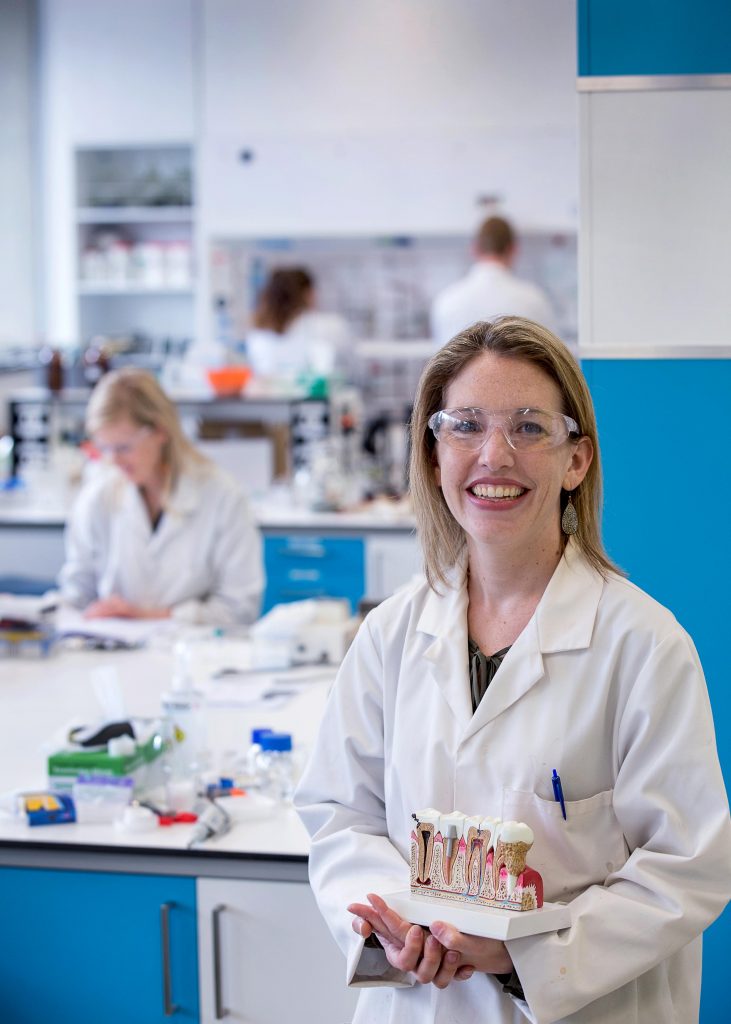 Also at the cutting edge is the current focus of Carla's fundamental science research, in which she is developing nanomaterials for use in industrial applications such as gas capture and storage, which could potentially assist to mitigate global warming. It is estimated that the separation, transportation and storage of gases currently accounts for up to 15 percent of the energy consumed globally.
With energy demand steadily rising around the world, Carla says environmentally friendly clean fuels, such as hydrogen gas, offer huge promise, but only if they can be stored safely, efficiently and cheaply. Her research team is also investigating ways to capture and separate the greenhouse gas CO2 using nano materials, enabling its removal from the atmosphere.
Carla, who is also a Principal Investigator for the MacDiarmid Institute for Advanced Materials and Nanotechnology, was joint winner of the Norman F.B. Barry Foundation Emerging Innovator award in 2016.
The selection panel was especially impressed by Dr Meledandri's enthusiasm for the challenge of solving problems faced by a diverse array of stakeholders – her attitude towards 'service-science' encapsulated by a quote – "I can help with that problem…". The panel unanimously  agreed that she is a natural communicator with a commitment to normalising science within the younger members of our community – her goal to make it clear that "scientists can be anybody in your street" and that she will be an inspirational role model for young scientists to come.
She intends to invest the $150,000 of the Prize money for further research into her Group's clean energy programme.