Prime Minister's Science Communication Prize Winner 2017
The winner of the 2017 Prime Minister's Science Communication Prize is Damian Christie, of Auckland.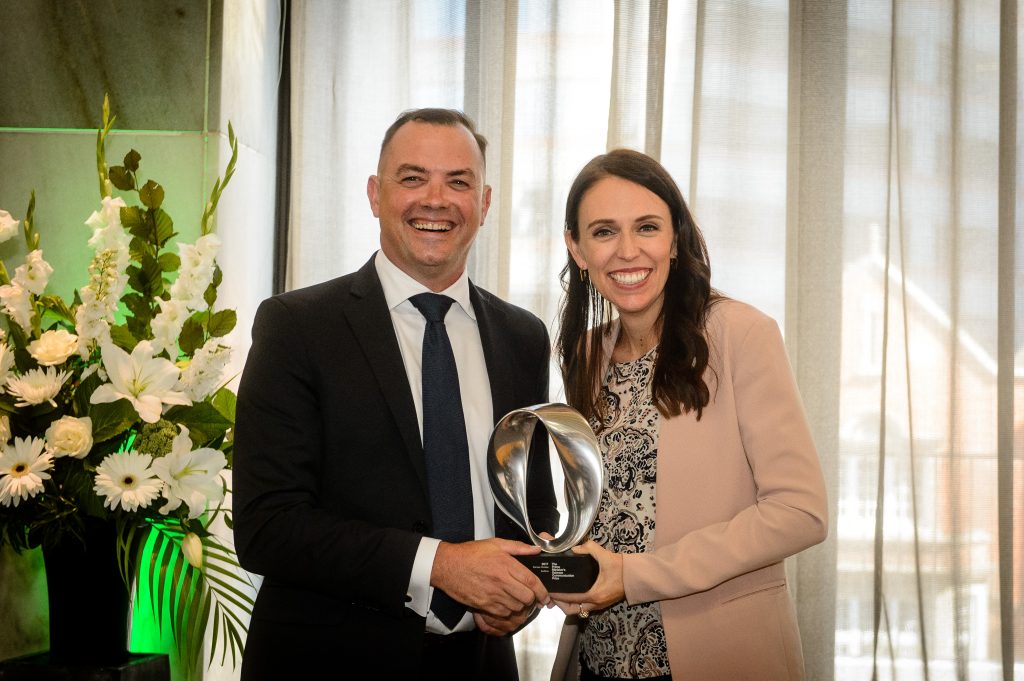 He will be using the $100,000 prize to fast-track his dream of launching New Zealand's first science video news website called the Aotearoa Science Agency to showcase some of the extraordinary achievements and discoveries from within the New Zealand's science sector and promote the successes to new audiences here and abroad.
The Prize recognises the success of Damian's creation and production of 'Jamie's World on Ice', which featured globally successful YouTuber Jamie Curry exploring Antarctica and relaying her findings to an international following on social media. The video series gained more than 2.5 million views on social media, featured on television, radio, in several media publications and played on Air New Zealand international flights.
"The aim was to engage with young people, especially Jamie's audience of young women aged 13 – 25, and start them thinking about climate change and climate science," says Damian. He wanted to target new
audiences, those who are difficult to reach and who aren't traditionally or easily engaged with science communication.
Damian also won the 2017 Science Communicators Association of New Zealand (SCANZ) Excellence in Science Communication Award for the same project.
The lawyer-turned-journalist produces science videos for commercial clients, provides media training to hundreds of New Zealand scientists through the Science Media Centre and is working with a previous winner of the same prize, Dr Siouxsie Wiles, to create a children's microbiology series. He has a background in television reporting and production.
By launching the new science news agency as a video story-telling business, he hopes the best of New Zealand's science stories will reach new audiences in New Zealand and internationally.
The selection panel were most impressed with Damian's production quality and creativity which stood out amongst an impressive field of applicants and his ability to identify a story that resonates with audiences and use appropriate channels to reach them.  His YouTube series, 'Jamie's World On Ice' was one example of how he told an accurate scientific story with humour and curiosity through the eyes of a young and influential woman.