Science a dinner table conversation
Monday, 22nd August, 2016
Dr Michelle Dickinson's heart breaks when the word science conjures up negative experiences of text books and difficult exams.
The University of Auckland biomedical and materials engineer, who set up and runs Australasia's only nanomechanical testing laboratory, won the Prime Minister's Science Media Communication Prize in 2014.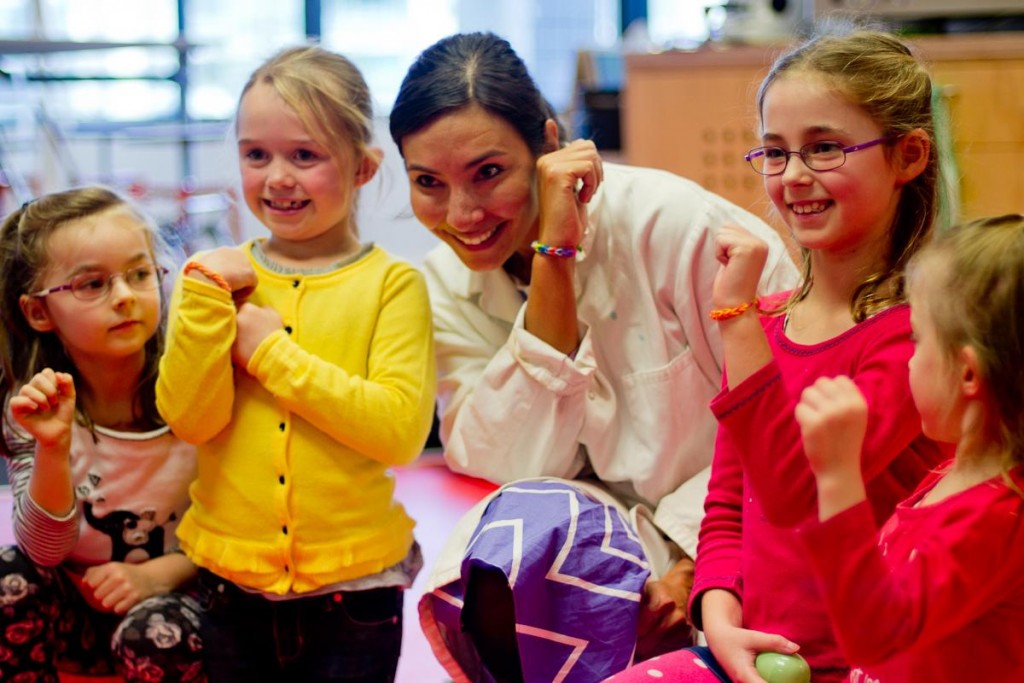 "Science affects so many things in our daily lives from our climate, to the food that we eat, to the medicines we give our children. I think it's crucial that science is seen as a source of trusted information and a place where new discoveries can be made," says Michelle.
"In my opinion, if we keep science as a topic at the dinner table, not just in the classroom, and keep questioning the world that we live in, we can empower our communities to think openly about solving problems and create a nation that is passionate about invention and innovation."
Since winning the prize and the $100,000 reward, Michelle has set up a national charity to teach children and teachers about science and technology, written a science cookbook, sponsored female category awards the Brightsparks investors science competition, created a science podcast and helped to develop a one hour live explosive science show for children, which is available free online.
Michelle describes the prize as unique and powerful.
"In addition to helping to promote and publicise the importance of science communication through the high profile award ceremony and the privilege of meeting the Prime Minister, the ability to financially invest in the areas of science communication that I feel passionately about meant the prize has enabled new projects to be created and delivered."
She admits the idea of entering such a prize can be intimidating but says she's been rewarded by the positive interactions she's had with members of the public who have been able to incorporate science content that she has published to help them with life decisions.
"I would love to see our scientists celebrated as much as our sportspeople. By creating a younger generation that has diverse, positive role models to aspire to will show how important science is for our society," says Michelle.
The 2016 Prime Minister's Science Media Communication Prize will be awarded to either a practising scientist who can demonstrate an interest, passion and aptitude for science communication and public engagement, or to a person who has developed expertise in public engagement with, or communication of complex scientific or technological information to the public.  Of the $100,000 prize money, half is to be used to support the winner to carry out activities to further their understanding of media communication.