Entering PM Science Prizes was excellent professional development
Tuesday, 23rd August, 2016
A former winner of the Prime Minister's Science Teacher Prize says entering the awards helped her to become a better teacher.
Terry Burrell, who is the Learning Area Leader for Science at Onslow College in Wellington and won the Prize in 2014, says she emerged from the application process with a better understanding of how she practices as a teacher and mentor and of her interactions with colleagues and the wider education community.
"Not expecting for a moment I would win the Prize," says Terry, "I remember thanking my nominator for the chance to stop and take stock of where I had come from professionally, where I aspired to be and what I needed to change and develop to keep moving forward.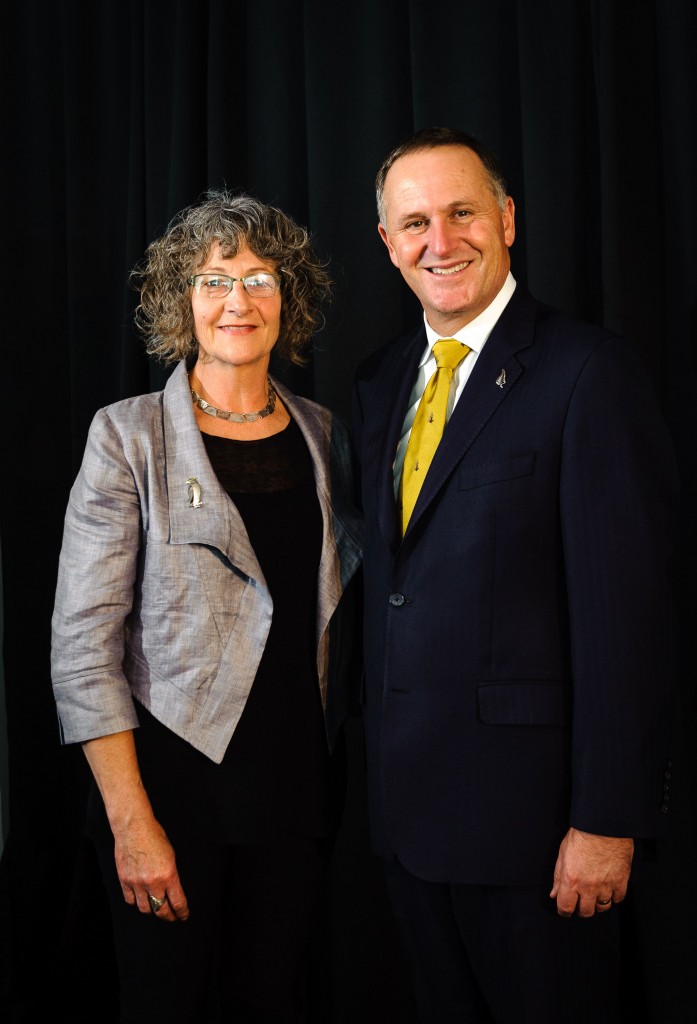 "I recommend applying for the Prize as some of the best personal professional development you will ever undertake."
Terry says winning the Prize has had multiple benefits for her and for Onslow College, including reinforcing the strength of the science learning area at Onslow and affirming the school's collective approach to teaching.
"It's also opened up an enormous number of new opportunities for me including involvement in the Civics and Media project (http://civicsandmediaprojectnz.org/), taking part in visioning workshops at Te Papa to reimagine their natural sciences collection and joining a panel to evaluate applications for the Nation of Curious Minds funding round."
Onslow College has used the $100,000 prize money it was awarded as a result of Terry's win to build capacity across the science learning area at the school. This has included funding some hours for another science teacher, freeing Terry up to pursue science-related initiatives for Onslow and paying for science teachers to attend and present at science conferences.
Initiatives Terry has worked on include developing a teachers' guide to using the climate change film Thin Ice in the classroom and helping to target materials to support the Who is a New Zealander? resource.
In addition the school has been able to reconfigure some of its laboratories to make them more interactive and invest in equipment that has allowed better teaching and learning.
Terry says new criteria for the Prime Minister's Science Teacher Prize in 2016, which opens the Prize to those teaching mathematics, technology and engineering as well as science, at all levels, is a positive move.
"Children grow up instinctively immersed in science, maths and technology—their world of play is full of it. The role of the teacher is to help children develop structure and rigour in their collecting of data and their thinking around evidence.
"Involvement of primary and intermediate teacher in rich science pedagogies is vital if they are to model the science process as a regular part of life and not something divorced from everyday life."